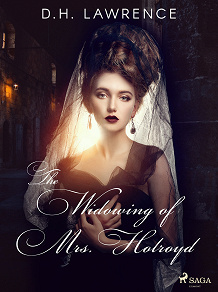 The Widowing of Mrs. Holroyd
DH Lawrence's first play, 'The Widowing of Mrs. Holroyd' follows the unhappy marriage of Mrs. Holroyd to her abusive, alcoholic, adulterous husband. The romantic advances of her neighbour cause her to yearn for her husband's death, and when a mining accident grants this wish, she is faced with the task of washing and laying his body for the funeral. This exploration of the failing of marriages and human relationships is characteristic of Lawrence's uncompromising rawness and had a successful film adaption starring Colin Firth in 1995.

DH Lawrence (1885-1930) was an English poet and novelist. Famed for his lyrical prose, he was uncompromising in his mission to uncover the consequences of modernity and industrialization, particularly on sexuality, instinct, and spontaneity. His works, although innovative, were not truly appreciated until after his death, the most notable of which 'Lady Chatterly's Lover' was adapted to screen in 1981.
---