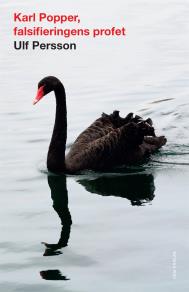 Isbn:
978-91-7040-977-6
Publisher:
CKM Förlag
Category:
Philosophy
Accessible since:
May 2019
---
E-book
|
28 days for loan
Karl Popper, falsifieringens profet
I vår tid är ambitionen att så mycket verksamhet som möjlig skall vila på vetenskaplig grund. Därmed utökas vetenskapens domäner, samtidigt som begreppet som sådant förflackas. Filosofen Karl Poppers syn på vetenskapen är mera subtil. Enligt honom kan vi ingenting veta med säkerhet, ingenting bevisa, endast falsifiera, det vill säga visa att något är oförenligt med faktiska förhållanden. Det som undandrar sig falsifieringen kan vi acceptera tillsvidare. Ulf Persson prövar i denna bok Poppers teori på ett antal vetenskapsområden, däribland ekonomi, pedagogik och evolutionsbiologi.


Ulf Persson född 1950, studerade och undervisade i USA 1971-79, Ph.D. Harvard University 1975, professor i matematik vid Chalmers sedan 1989. Ordförande för Svenska Matematikersamfundet 1999-01och lanserade i samband med detta en tidskrift för densamma. Sedan 2007 är han huvudredaktör för Normat (en tidskrift för populär matematik) och sedan 2008 en av redaktörerna för The Newsletter of the European Mathematical Society.


Read sample
(Download)
---