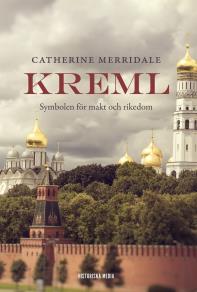 Isbn:
978-91-7545-080-3
Publisher:
Historiska media
Category:
History
Accessible since:
April 2014
---
Kreml: Symbolen för makt och rikedom
»Enastående skildring … sätter in Putin och hans land i ett rikt och varierat sammanhang.« The Independent

»Merridale är historiker till yrket, men hon är skarpsynt som en kriminalare och sinnrik som en romanförfattare.« The Economist

»Kreml anknyter till viktiga händelser idag … 800 år av rysk historia på ett lättfattligt och bra sätt … vilket gör boken väldigt unik.« Magnus Utvik, Gomorron Sverige

Högaktuell skildring av Kremls fascinerande historia!

Det vilar ett skimmer av mystik och myt kring Kreml. Under 800 år har denna del av Moskva varit den främsta symbolen för makt och rikedom i Ryssland.

Genom utflykter i Rysslands dramatiska och blodiga historia beskriver Catherine Merridale hur Kreml har förändrats under århundradena för att bli den turistmagnet det är idag. Merridale ger en fascinerande resumé av alla viktiga händelser i den ryska historien: som exempelvis Ivan den förskräckliges härjningar, den falske Dimitrijs bondfångeri, den stora oredans tid, Peter den stores eskapader, Napoleons besök och tyskarnas belägring på 1940-talet.

Prisbelönta och kritikerrosade författaren Catherine Merridale är professor i historia vid Londons universitet. Hon har tidigare haft stora framgångar med Ivans krig (2010) som beskrev livet som soldat i Röda armén.


---